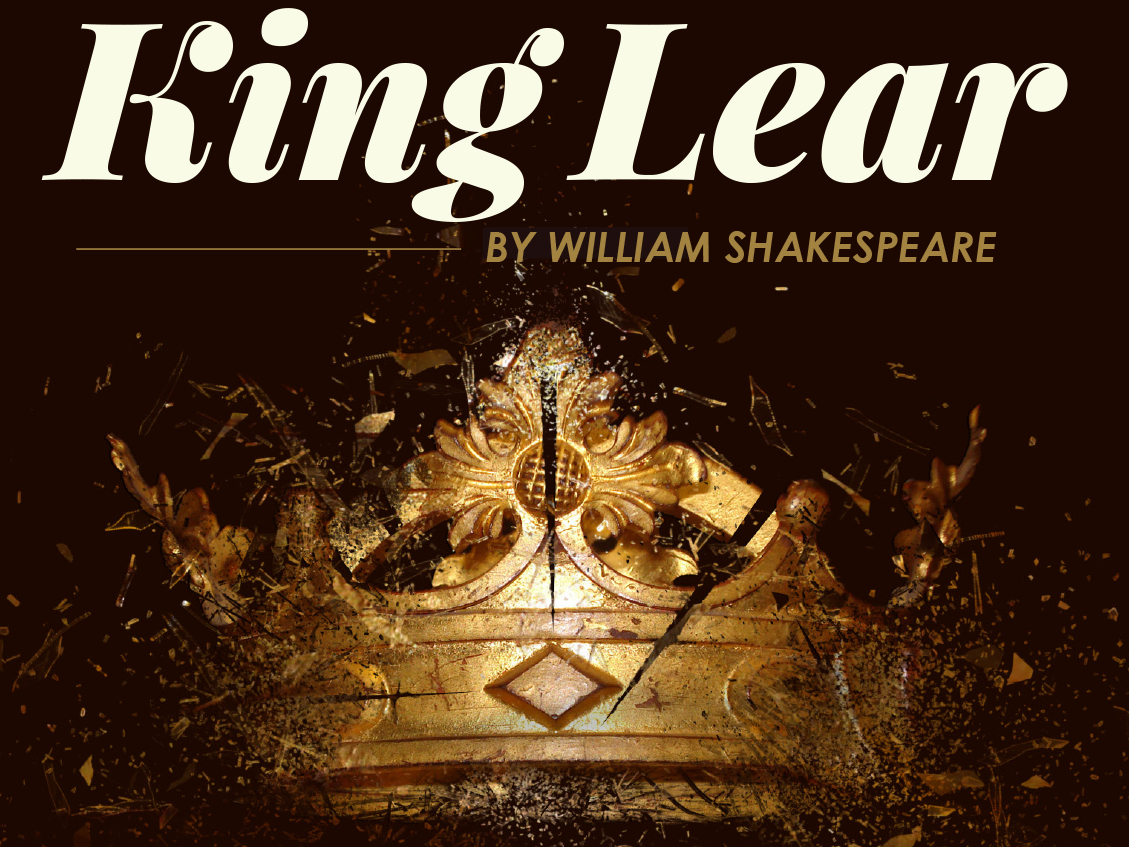 Wrapping up third season
We are excited to announce casting for our final production of our third season, King Lear, due to open August 24th, 2017, back in Fremont Park! This production will be co-directed by Julianna Hess and Lori Ann DeLappe-Grondin.
"This cold night will turn us all to fools and madmen."
Wildflower Ensemble Company will present the Tragedy of King Lear in August 2017. King Lear tells the story of the widowed old king who wishes to divide his kingdom between his three daughters. He poses a test to the daughters to see who loves him more. It's a heartbreaking tale of love, loyalty and madness.
Directed by Julianna Camille Hess* and Lori Ann DeLappe-Grondin*, we are pleased to continue to welcome new members into our company alongside our founding company members. Cast features Christine Nicholson, Kathleen Poe*, Colette Rice, Dale List Flint, Katie Peters, Lori Ann DeLappe-Grondin*, Mary Jo O'Connor, Kim McCann-Lawson, Sharon Pressburg-Nevans, Mary Elizabeth Alexander, Hope Raymond, Cheantell Munn, Christi van Eyken*, Johnna Wood* & Shannon Poe.
We'll be back in Fremont Park from August 24 – 27, 2017. Performances will begin at 6:00pm and will run for ~80 minutes with no intermission. Bring a chair or blanket and a picnic. There are multiple food shops around the park. Parking can be a challenge at times, so leave a few extra minutes. And check the signs for parking rules and they are different on every street.
Tickets are free for all and available here. If you are able, a $5.00 suggested donation at the door will help us continue to realize our mission of producing free Shakespeare for Sacramento and expanding out with our young women's program, Blossoms.
Cast
Lear: Christine Nicholson
Goneril: Lori Ann DeLappe-Grondin
Regan: Kayla Willett/Julianna Camille Hess (U/S)
Cordelia: Hope Raymond
Duke of Albany: Sharon Pressburg-Nevans
Duke of Cornwall: Colette Rice
King of France: Cheantell Munn
Gloucester: Kathleen Poe
Edgar: Mary Jo O'Connor
Edmund: Dale Lisa Flint
Kent: Kim Mccann-Lawson
Fool: Christi van Eyken
Duke of Burgundy/Doctor: Mary Elizabeth Alexander
Oswald: Johnna Wood
Gentleman/Curan: Katie Peters
Old Man/Messenger: Sinead Kennedy
Knight/Captain/Messenger: Shannon Poe
Upcoming Events
We are beginning the planning for our 2nd Annual Gala Fundraiser, Winter Blossom's! Join our mailing list to stay informed.